Barreworks for Rehab is a form of modified ballet based training that promotes efficient movement patterns and strength gains to rehabilitate movement limitations across a variety of common injuries.
It was developed by Barreworks Founder Vicki Anstey and Katherine Ready. Katherine is a physiotherapist who has worked for the last ten years in Olympic sport.
With regular (weekly) attendance, you will be able to:
* Transition from guided physiotherapy back to exercise
* Fully rehabilitate from your current injury and injury recurrence
* Establish efficient movement patterns and a strong foundation for increased strength and mobility.
This 60-minute session takes place at our studio every Saturday from 2- 3pm.
We also offer a Training Course, (co-authored by David Silver, Clinical Lead and Physiotherapist at The Forge Clinic) targeted at Barre professionals who want to offer more to their patients on their journey back to full health and functional movement.
Trying to find a suitable workout that allows a client to rebuild strength and re-establish movement safely and progressively can be challenging.
Barreworks for Rehab can be beneficial for those who are recovering from an acute injury or returning to exercise following a period of chronic pain. It is low impact and can be continued past recovery to assist in injury prevention.
With regular (weekly) attendance, clients are guided towards:
Transitioning from guided physiotherapy back to routine exercise
Establishing efficient movement patterns and a strong foundation for increased strength and mobility
Reducing the potential for future re-injury
The course covers:
* Why Barre for Rehab?
* Initial Assessment
* Common Limitations to Exercise
* Acute Injuries
* Chronic Conditions & Pain
* Movement Restrictions
* Emotional / Cognitive Challenges
* Understanding Pain
* Causes of Pain
* Pain and Expectation
* Red/Yellow Flag Indicators
* Modifications for Key Injuries
* Why Language Matters
Cost: £400 per person. Next dates are 15th & 16th June from 2-6pm via Zoom. Enrol here!
Katherine Ready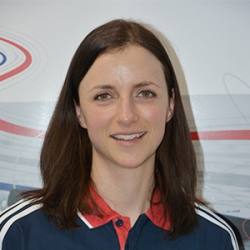 Katherine graduated from St Georges Hospital Medical School in London in 2003 with a BSc in Physiotherapy. She initially started working in the NHS before working in private practice treating a range of musculoskeletal and sports related conditions. In 2007 Katherine started working with British Canoeing and has spent the last 10 years working in Olympic sport. This has involved treating Olympic, senior and development athletes both at home and overseas, in addition to leading the Sports Science and Medicine Team in supporting the athletes and coaches to achieve their goals. Katherine was the team physiotherapist for the London Olympic Games in 2012.
David Silver
David is the Clinical Lead and Physiotherapist at The Forge Clinic, Richmond, Head Medic at Cobham Rugby and a PhD researcher and mentor at St. Mary's University, Twickenham.
As a distinguished Physiotherapist he has built a reputation on evidence-based practice, building lasting relationships and inspiring patients towards more fulfilled, active lives.
With over a decade of experience in Sports Science, David specialises in sports performance, injury management and prevention and is renowned for his work within youth sports medicine, injury and health rehabilitation and chronic pain improvement.