I have been going to Barreworks on and off for several years. Whenever I go through periods of attending classes at Barreworks consistently I find a noticeable improvement in my overall flexibility and posture especially around my core. It is a great compliment to running and weights and my friend has said the same for the impact on his mountain biking. Both the mixed and men only classes are equally good but my preference has been for the men only classes as they are quieter and the instructor attention on technique and form is really good. Overall I think there are very few men out there, young or old, that wouldn't see benefits from barre, even going just once a week. And it's far more fun than yoga in my humble opinion!
Toby C
A class for everyone! This is a brilliant format, different every time but easy to pick up and understand. I have been taking classes for over 5 years and I still love it. Barreworks really sculpts the body and improves posture and tone. I can genuinely say that no other class comes close! The Studio is bright and the atmosphere friendly – I really can't encourage people enough to try it out.
Kate M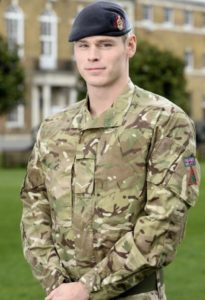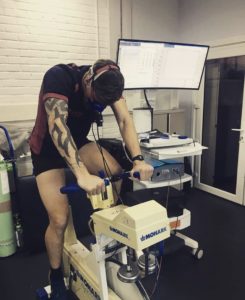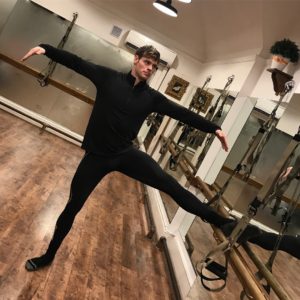 "As a sport scientist I am always intrigued by different training modalities to optimise athletic performance. I am a keen Rugby League player and Cyclist and have no issues if I want to increase my strength or endurance, to perform highly within these disciplines. Due to some niggling injuries and just pure curiosity I recently attended the men's only barre workout, at Barreworks, and knew I would be challenged before arriving. I found it pleasantly refreshing to be in a new fitness setting and I pushed myself hard during the session. The results I experienced were astonishing; I was far more agile; my core was much stronger which positively impacted my strength training. I was far more balanced and flexible which positively impacted my endurance cycling performance. This was all in the week following the class. I am really looking forward to returning to Barreworks, as a fitness professional there are few other establishments I need in my life, but Barreworks studio perfectly bridges the gaps in my extreme exercise load, and greatly decreases my risk of injuries. I would recommend Barreworks to almost all elite and non-elite athletes, and to anyone looking to learn new techniques in an enjoyable and friendly setting. It has been mentioned some men may not want to train in a ballet setting for masculinity reasons. But, as a highly decorated ex-soldier having served numerous combat tours of Afghanistan, I did not feel emasculated by putting on some tights and letting a friendly Barreworks instructor turn me into a pretzel for an hour."                                                   Wesley Masters, MC.

"Barreworks is one of the most beneficial forms of exercise that I have ever taken part in. The classes are always varied, I never knew that there could be some many different exercises for the stomach and bottom! I have a waist again!  Excellent teaching in a beautiful studio.  Fantastic."
Clare F
"As someone with two left feet and (previously) almost no flexibility, it's made a huge difference to my general well-being and posture, but, what I've really noticed is that I've had no injuries or sprains at all from my other sports since taking it up. I feel faster and more agile.
The Sunday men's classes are an un-daunting way to get in to Barre, but I feel just as welcome in the regular classes. Barreworks really is brilliant, it's a welcoming, home-from-home studio with great instructors and an equally friendly group of clients. I really look forward to my private and group classes."
Adam S
"I have been attending multiple classes a week for several years now – something I have never previously managed to do. The sheer variety that Barreworks offers, in terms of class format makes me look forward to every visit. From pure ballet to strength-based and flexibility-enhancing classes, plus the variety in the Instructors' teaching styles and the brilliant music means I am never bored. Every class feels like great value for money!"
Rebecca C
"I've been going to Barreworks for four years. It is simply the best workout I've ever found for core strength, balance and body sculpting. Small classes mean the Instructors quickly learn your strengths and weaknesses and know what the next steps are for you as an individual. The Studio ethos is one of wanting everyone to get the best out of their workout. But beware, you will be challenged, so you can't ever get complacent and…it is very, very addictive!"
Fiona O
"I discovered Barreworks nearly 7 years ago and haven't looked back since. Every class is different and the Studio is fab. The instructors really know their stuff – I'm totally addicted and need my daily fix! It's hard but it's very effective! I love it."
Amanda M
"I've been going to Barreworks for nearly 5 years and love it as much now as when I started. The best thing about the Studio is that every class is different. Of course they tackle the same things – arms, legs, bums, abs, more abs, more thighs – but there is no formula. They have a consistent approach but every Instructor is a bit different with their own personality and favourite moves. It's made more difference to my my body than anything else; running, heavy weights etc., and I'm too scared to stop in case everything heads south!"
Su B
"I can't recommend Barreworks enough. I started their men's only classes to help me develop professionally in my own sport. What I discovered was a team of highly experienced instructors, who create an incredibly supportive environment. Exercises are adapted depending on needs and ability, and are a perfect balance of strength, suppleness and body balance work. Have no doubt, you will work hard, and you will find muscles you never knew you had, but you will also leave feeling much better for it! If you are thinking about giving it a go, just do it!"
Andy M
"At Barreworks, you are training with the best Instructors in the industry, who are passionate and knowledgeable about what they do. It is a welcoming and friendly Studio, the class formats are so unique – and taught to a very high standard. Honestly, this is the best workout method I have tried! I can see AND feel a noticeable difference in my strength, flexibility, posture and overall well-being." Jennifer L
"Barreworks is the best Studio of its kind. The Instructors are fun, very knowledgeable and every class is challenging and different. I've attended other barre classes across London and kept coming back to Barreworks as it is simply the most challenging and enjoyable. Now it is the only Studio I attend and I feel amazing after every class. I can't recommend it enough!"
Nelly D
We are proud to be part of the ClassPass network – here's what some recent ClassPass members have said about Barreworks.
"Excellent class, great energy and a hard work out but you don't realise you're working hard!! Win-win! Beautiful studio. Lovely touches e.g. complementary toiletries to use whilst there. The quality of the instructors were excellent! The studio was the cleanest I've been to."
***
"My favourite time of the week. So welcoming, a proper community studio for women of all ages and fitness."

***
"I can't recommend this class highly enough – the most encouraging, positive teachers you could ever hope to be taught by, and the class left me feeling so happy. Highly recommend for dancers, ex-dancers, and anyone who just plain loves to dance!"
***
"Barreworks classes are different every time so you don't get bored. They really work out the whole body so that you are sore in all the right ways. Overall I really recommend you book in soon!"
***
"Fantastic class. Best I've taken in London so far. Very challenging but very clearly explained. Lots of variety in exercise so you don't get bored. Not an intimidating studio. Fun playlist. Highly recommended."